Product:  Cuisinart CFO-3SS Electric Fondue Maker Review
Best Place to Buy:  Amazon
Guarantee:  Limited 3 Year Warranty
My Rating:  9.8 out of 10
The Cuisinart CFO-3SS Electric Fondue Maker, Product Overview
I have been fonduing since the late 1980s and over the years I have owned and cooked with a large variety of fondue pots.  A friend of mine introduced me to the Cuisinart Electric Fondue Maker a few years back and I can honestly say no other fondue pot I have ever owned compares to it.
If you are in the market for an affordable electric fondue pot, I think you too will love cooking with the Cuisinart Electric Fondue Maker as it is of high quality and it has so many great features which I will be walking you through within this review.  It truly is a much welcomed addition to any kitchen.
A Touch of Class!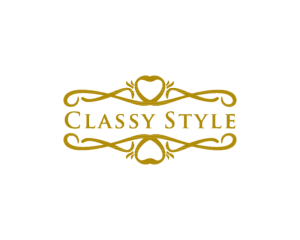 If you are looking to add a touch of class to your dinner table, then the Cuisinart Electric Fondue Maker fits the bill.  The stainless steel bowl and brushed stainless steel housing gives it a sleek and stylish look and being stainless steel it also ensures it is built to last. The electric fondue pot and stand are extremely sturdy and stable so there are no worries about it tipping over easily which is such an important feature and gives you that added peace of mind when you are hosting a fondue dinner party.
The Cuisinart Electric Fondue Maker already comes with 8 individually colored fondue forks, so seriously there should not be any fighting over whose fork is whose.?  You can also purchase additional fondue forks easily if you need them.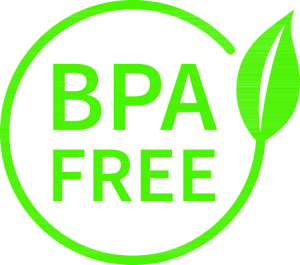 You have probably heard the buzz about BPA and the concern surrounding chemicals in plastic, but be rest assured that all parts of the Cuisinart Electric Fondue Maker that come into contact with food are BPA-Free.
As a safer alternative to traditional fondue pots, the Cuisinart Electric Fondue Maker is the perfect choice for you to entertain with as there is no open flame especially if there are young children around.
Another great feature of this fondue pot is the release mechanism of the magnetic cord, for safety reasons it will disconnect from the temperature probe if you inadvertently knock or trip over it.
The only disadvantage I can find is the magnetic cord is only 2 feet long, this could be a safety precaution to avoid a trip hazard, but an extension lead can be used to allow for additional length if needed.
Versatility is the Key!
The Cuisinart Electric Fondue Maker holds an impressive 3 quarts which is large enough to feed any army, that is a lot of chocolate or cheese to enjoy.  Not only can you cook chocolate and cheese with ease, the versatility of the Cuisinart Electric Fondue Maker also

allows you to cook with oil and broth.
An important point to remember is when you are stirring ingredients in the electric fondue pot it is always adviseable to use plastic, nylon or wooden utensils.  Using metal utensils can cause damage to the Teflon interior of the bowl.
If that is not enough, it also comes with a 36-page Instruction and Recipe Booklet which lays out how to maintain your electric fondue pot, provides suggested temperature settings for your fondues, provides a number of tips and hints, as well as quite a few quick and easy recipes to get you started on your fondue journey.
Cleaning up is a Breeze!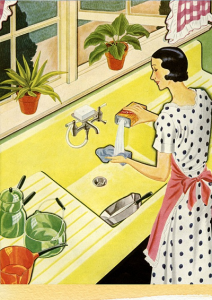 Thanks to the non-stick Teflon interior of the Cuisinart Electric Fondue Maker it is such a breeze to clean, warm soapy water and a soft cloth or towel is all you need to keep it beautiful and clean.  If there are any stubborn stains (hard to imagine) you can use a non-abrasive cleaner or non-metal cleaning pad to clean the fondue pot, but never ever use metal scouring pads as they will scratch the surface.  The other option is to clean the fondue pot in the dishwasher as it is dishwasher safe, but make sure you disconnect the temperature probe and magnetic cord before you do so.
Eating In vs Eating Out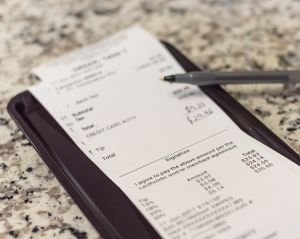 Everybody loves going out for dinner, including me, but going out to a fondue restaurant on a regular basis can be rather expensive, especially if you are paying for a number of people.  You can easily spend well over $200.00 at your favorite fondue restaurant in one night but there is an alternative, you can cook your favorite fondue meal with the Cuisinart Electric Fondue Maker in the comfort of your own home at a fraction of the price and it will be just as delicious.
Pros & Cons
Pros
BPA-Free
Versatile
Adjustable temperature controls
Safe, no flame
Easy to clean
Sleek and stylish
Cons
In Conclusion
There is so much to love about the Cusinart Electric Fondue Maker and as you can see I am a huge fan and highly recommend this product.  If the above sounds tempting to you I wholeheartedly recommend you pick up your own Cuisinart Electric Fondue Maker from Amazon, they definitely have the best price around on this electric fondue pot.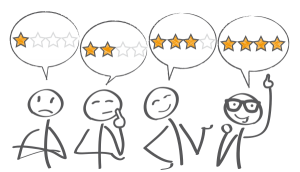 There are over 1,000 reviews on Amazon with the majority of reviews being compellingly positive, and if you are eager to see what the customers are saying about the Cuisinart Electric Fondue Maker, just click here.
I hope you have enjoyed this review of the Cuisinart Electric Fondue Maker and if you have any questions or comments, please feel free to leave them below, I would love to read them. Happy Fonduing!